I read Mr. Wilson's Cabinet Of Wonder: Pronged Ants, Horned Humans, Mice on Toast, and Other Marvels of Jurassic Technology while enrolled in the San Francisco Art Institute New Genres Masters Program back in 2003, and today I finally had the opportunity to check out MJT in person. I particularly enjoyed the motorized rotating bell wheel installed on the first floor. Take a listen: Ambient Sound From the Museum of Jurassic Technology, Culver City, California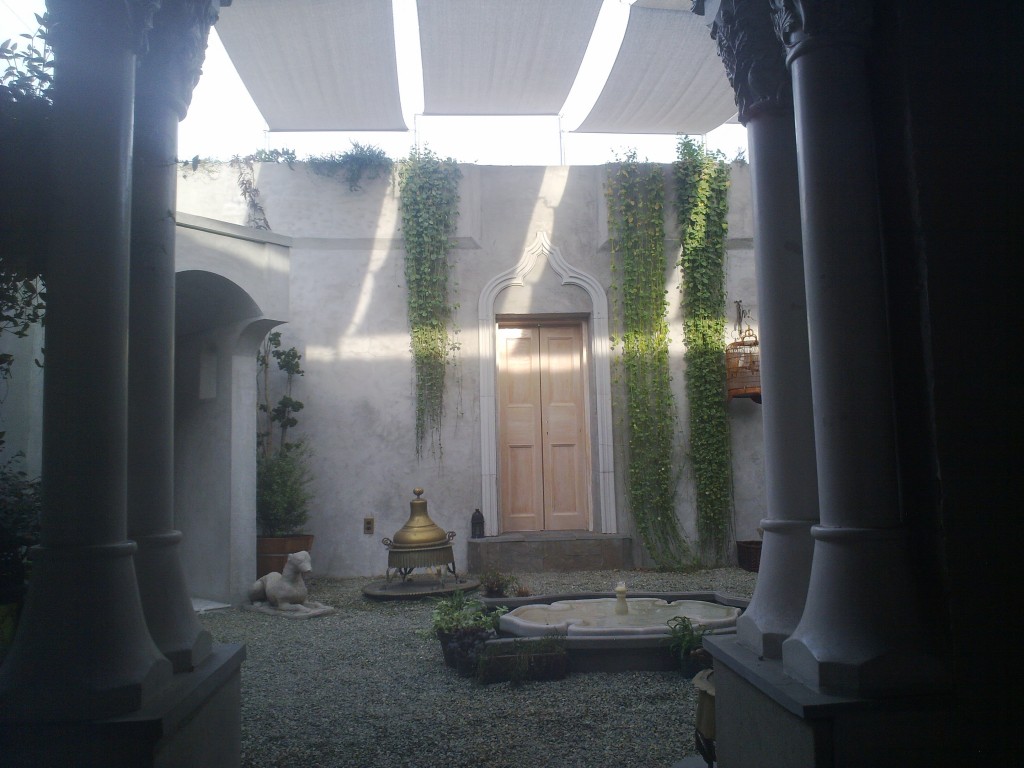 I also enjoyed sipping on hot tea with lemon and sugar while contemplating the view from the roof. The babbling fountain and the bird cages integrated into the columbarium are very appropriate touches.
I highly recommend checking out this hidden bastion of conceptual art especially if you appreciate detail, like reading, have an active imagination and a penchant for steam-punkery, even before it was cool. For more information contact The Museum of Jurassic Technology.