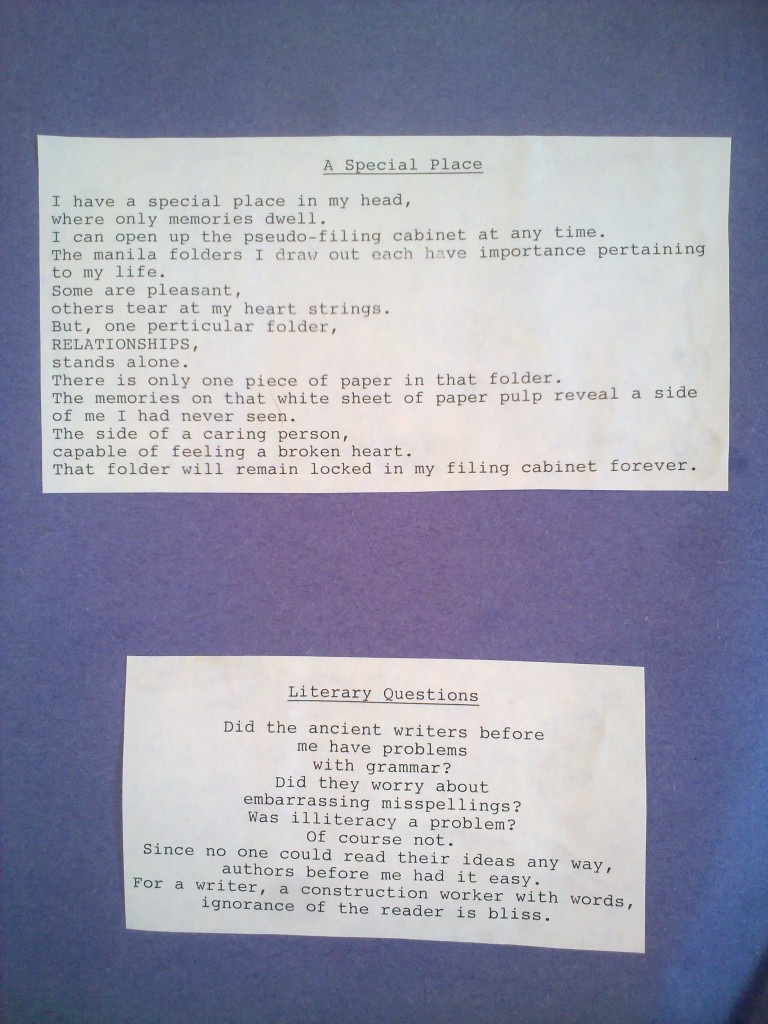 I found these pieces while digging through my childhood archives here in Illinois. In the process of packing and sorting. I have to be ready to fly back to California tomorrow morning. Here's a few introspective gems. Enjoy.
A Special Place
I have a special place in my head,
where only memories dwell.
The manila folders I draw out each have importance pertaining to my life.
Some are pleasant,
others tear at my heart strings.
But, one particular folder,
RELATIONSHIPS,
stands alone.
There is only one piece of paper in that folder.
The memories on that white sheet of paper pulp reveal a side
of me I had never seen.
The side of a caring person,
capable of feeling a broken heart.
That folder will remain locked in my filing cabinet forever.
Literary Questions
Did the ancient writers before
me have problems
with grammar?
Did they worry about
embarrassing misspellings?
Was illiteracy a problem?
Of course not.
Since no one could read their ideas any way,
authors before me had it easy.
For a writer, a construction worker with words,
ignorance of the reader is bliss.