Last night at the suggestion of my father I made a call to a mutual friend who is a professional video maker, set maker, and expert woodworker. The two men have worked together on countless sets/costumes for Momenta, the resident company of The Academy Of Movement and Music.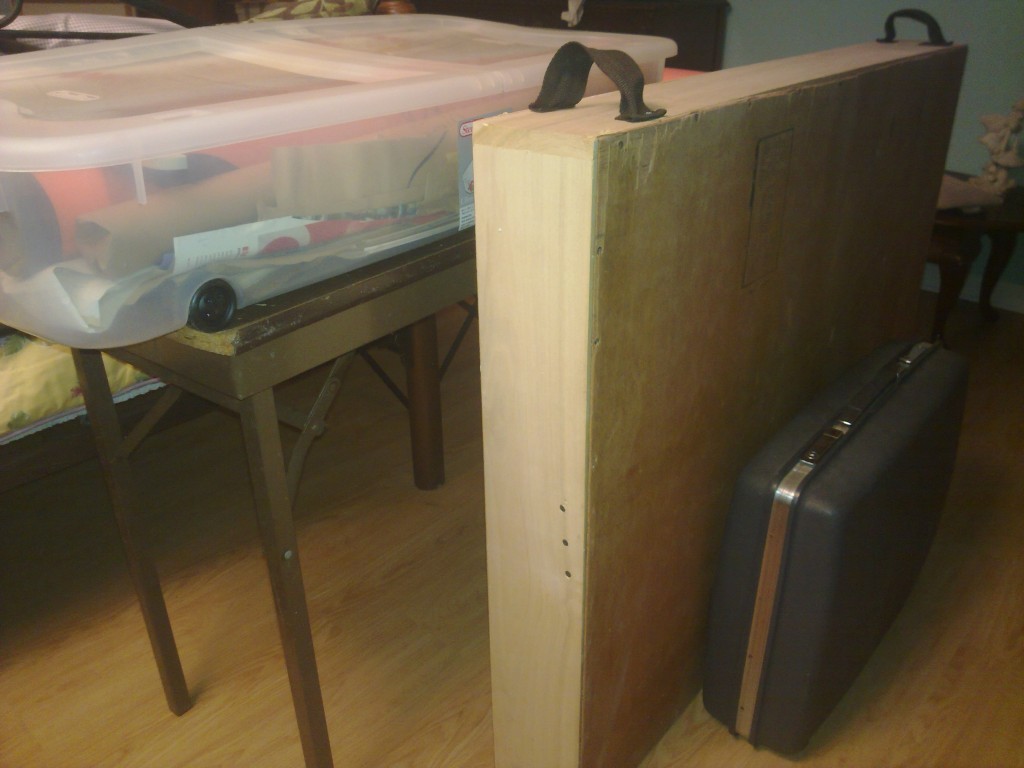 We succeeded in making an art crate out of the following
1.) 12′ x 6″ x 1″ poplar plank bought at the store
2.) 3′ x 6″ x 1″ off cut in a garage that was scrap
3.) 1 sheet of reused Styrofoam insulation from an old set
4.) Lots of wood screws
5.) Pneumatic nail gun and tacks
6.) 1/4″ Wood paneling repurposed from my dad's flooded basement that flapped on the rack like a basketball being dribbled on the roof while we drove
7.) 1/4″ Carved Luan sheet that was a key block for one of the prints I was shipping inside the crate
8.) Gorilla Glue
I watched the two of these men collaborate and zip out a awesome crate in about an hour – closed packed and ready to ship, complete with nylon webbing handles.
I just kept the garage clean, swept up, and watched the magic. True teamwork, not much talking, a few jokes, and a bunch of sawdust.
Afterwards we sat down and watched the season in review in the basement…a fantastic evening of creaive synchronicity.