His name is Esmoquin (Spanish for tuxedo). He's able to make noise with his hip-bell, googley eyes, and also has an extinct T-Rex shoulder. Go get your Open Fashion t-shirt from the Museum of Ventura County and start remixing / customizing!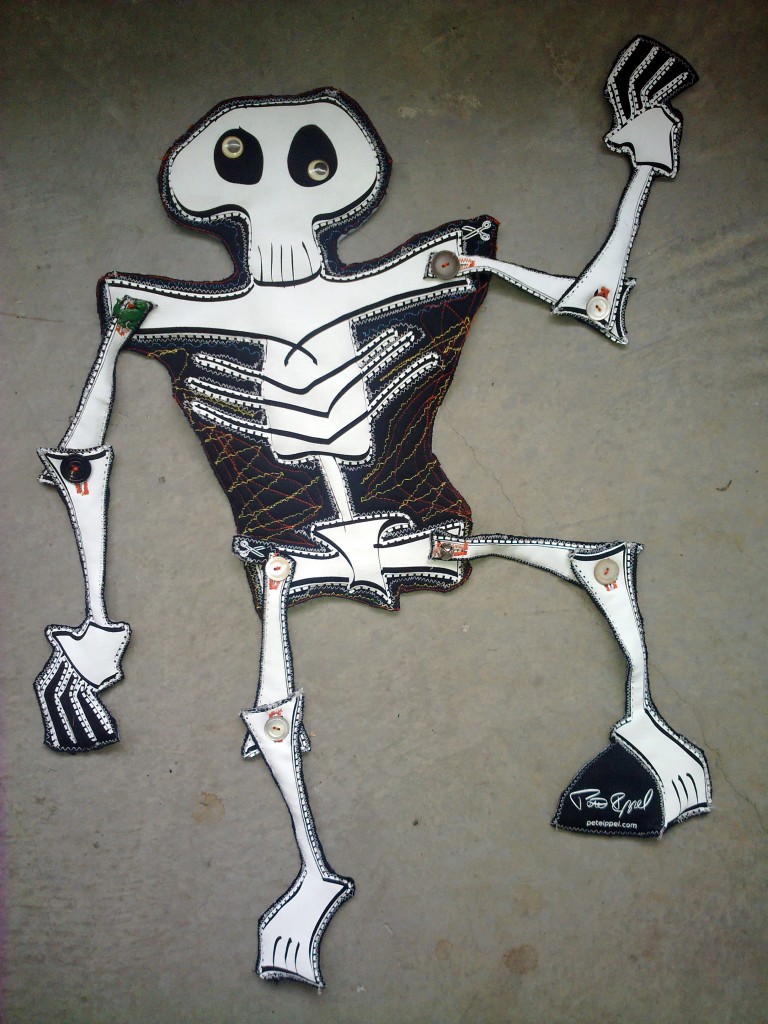 Regarding the stitching, I used the free-motion foot and various stitches for the accent work around the ribcage. In addition, the button holes were created with a dense zig-zag stitch and a seam-ripper. Inside there is standard quilt batting. All limbs are interchangeable, sort of like a Mr. Potato Head for Halloween / Dia de los Muertos / Day of the Dead.
Inspiration from Nick Cave's Soundsuits,

Claes Oldenburg's Soft ScissorsI just saw at MOCA,

Inkscape, Free Culture Movement, and the aesthetic and community relationships between the open source graphics community and the fiber arts.
Read more information on how Pete Ippel created the design and concept of the remixable art-wear t-shirt.
Please help support artists~! To purchase this quirky and fun soft sculpture as well as other contemporary art, please check out Pete Ippel Contemporary Art on Etsy and Pete Ippel's website.
Come see the exhibition of community altars at the Museum of Ventura County.