The new shirt is available now at the Museum of Ventura County, there are only 75 in the first printing, so be quick!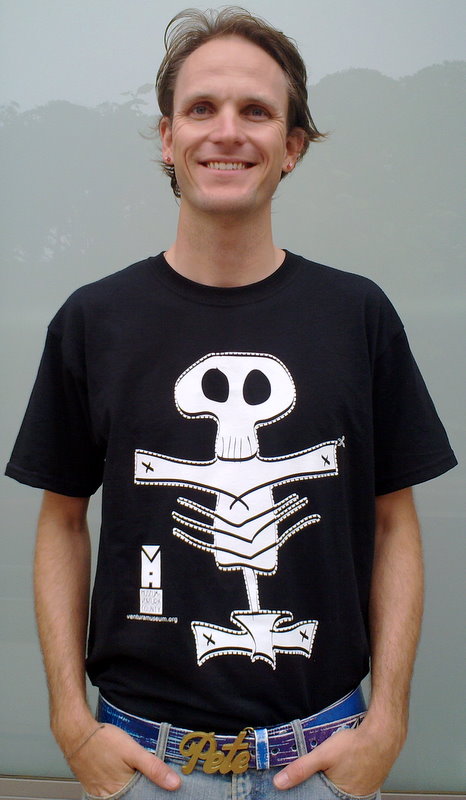 With this wearable art, I have taken the traditional imagery of the calaca (Mexican skeleton) and given it a contemporary flavor. The interactive garment allows the wearer to take their celebration of El Dia De Los Muertos in a new direction. Once the shirt has served its purpose as clothing, the wearer is encouraged to cut out the printed image and create a decoration for their own altar by simply attaching the arms and legs to the torso.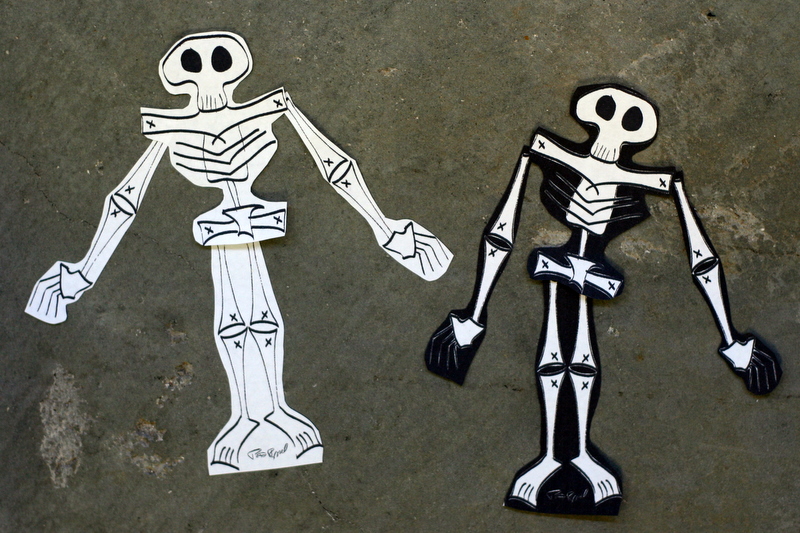 My design is intentionally open so that the new collaborator can add their own decorations, flowers, or write directly on the printed cloth. By working together, we both realize our creative vision, celebrating the spirit of our ancestors and loved ones. Truly a move toward Open Fashion.
Special shout out to the Free Libre Open Source Software community for the awesome vector editing tool Inkscape. Couldn't have done it without you.
I will also be installing a large altar made of sewn and reused plastic. The show opens on October 26th, for more information, please visit The Museum of Ventura County Day of the Dead info page.