I have been traveling through my portfolio and documenting my work, here's how to create images similar to this feather. I highly recommend trying alternative photography processes.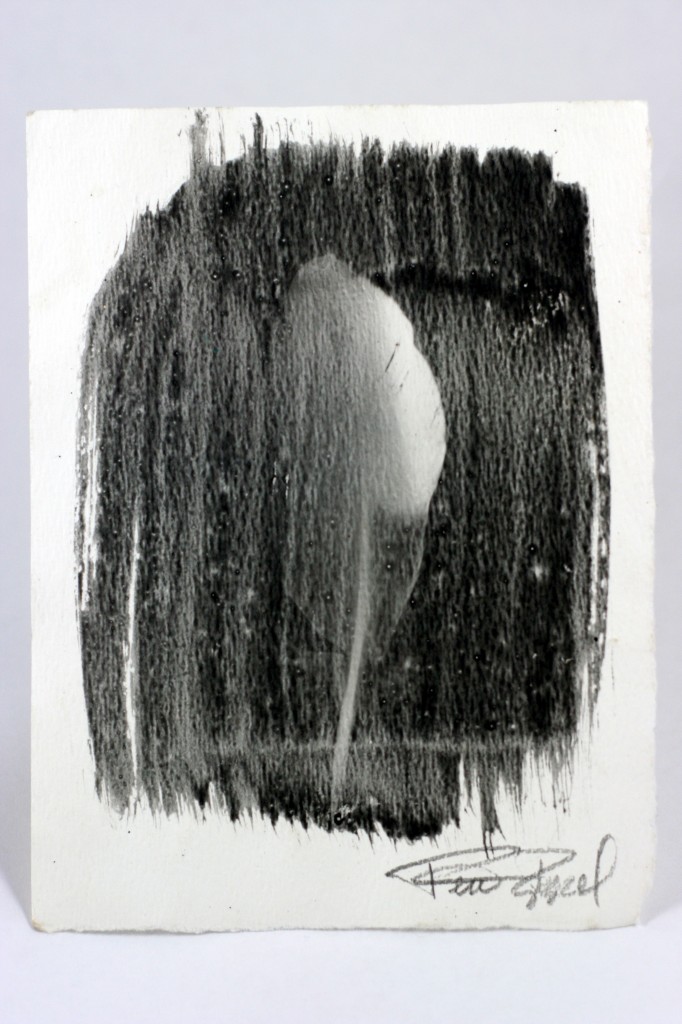 Substrate: I used cold press acid-free watercolor paper
Chemistry: Liquid Light http://www.rockaloid.com/products.html
For the meticulous folk with professional darkroom access
Coat the paper with Liquid Light in a dark room using a nylon brush, they're easier to clean.
Let the paper dry completely.
Place the object on the paper
Expose to a light with appropriate time (check the Liquid Light box for details)
Develop using standard developer and fixer baths.
If you're feeling frisky and want to put some of the process to chance:
Coat the paper in the pitch black at home
Let it dry
Place paper in an opaque bag with the object sitting on the paper and walk outside
Pull the paper with the object on top out of the bag and place it in the sun. Count a few seconds, and go develop it according to the instructions on the bottle.
If you get a black piece of paper with no image, shorten the time in the sun 😉
*repeat