What I find particularly interesting about the current debate on Intellectual Property is the fact that IP even exists.
If everyone gives their work away for the betterment of humanity, many people benefit. I have watched Open Clip Art Library (OCAL) grow for quite some time and it has a vibrant community based solely on sharing. Every piece of content is Public Domain. In the last week it's received a massive influx of new users.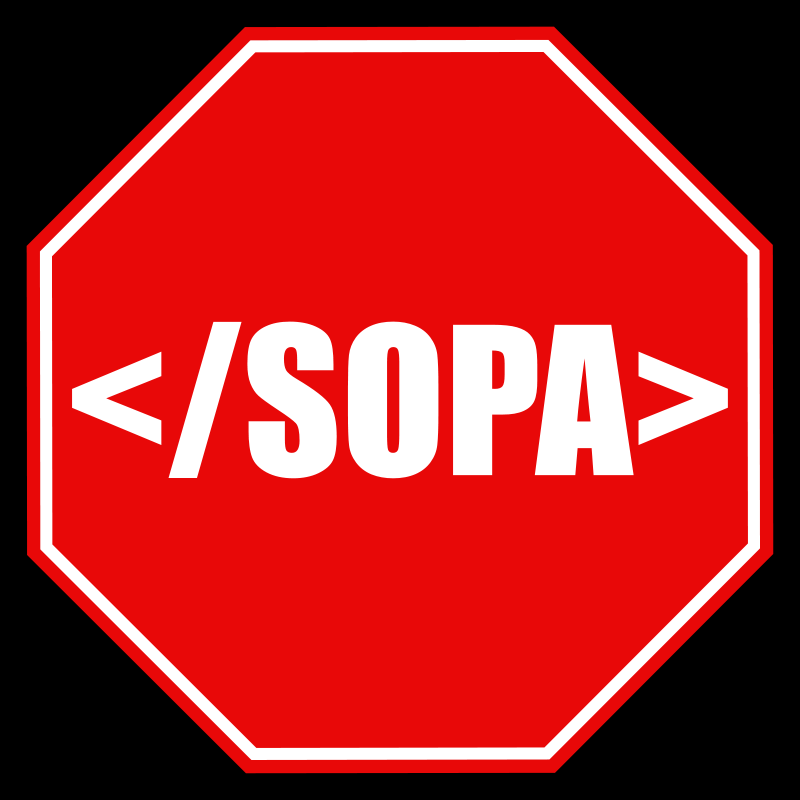 When the US government has a De Facto standard of copyright for all creative works in tangible form, there is an inherent hurdle to sharing.
Imagine a world where where that hurdle didn't exist.
Learn more about SOPA, PIPA, and the Wikipedia Blackout.
Download, remix, and share the image from Open Clip Art Library http://openclipart.org/detail/167202/stop-sopa-by-davidblyons-167202